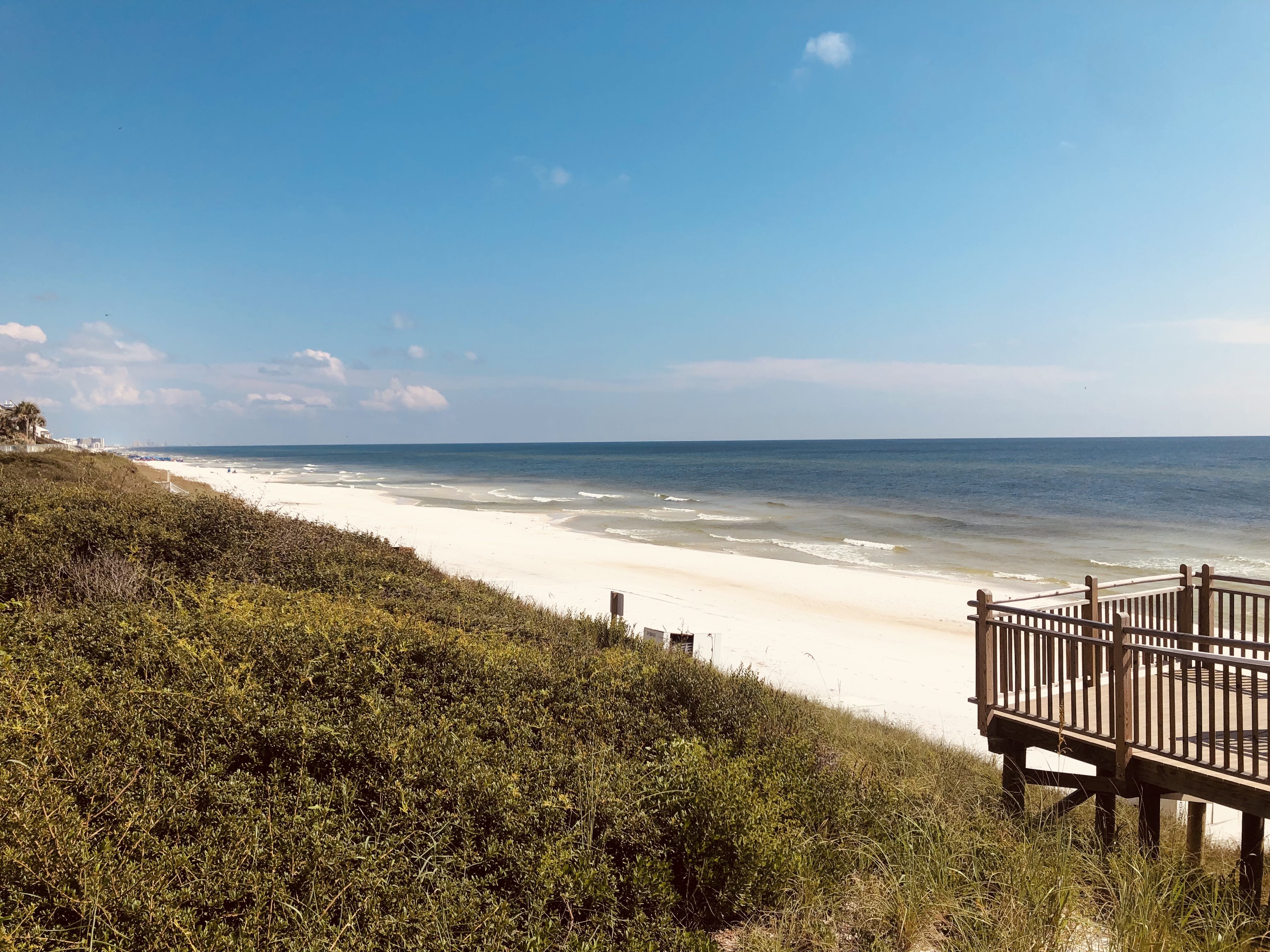 INLET BEACH
Inlet Beach is the most eastern South Walton County beach and is named after Phillips Inlet at the border of South Walton and Bay counties. There are plenty of restaurants and shopping nearby.
Check out Shades for great bar food and to catch a game, Cuvee 30A for great happy hour specials and Amigos if you are craving some tacos. Shaka Sushi & Noodle Bar is just around the corner.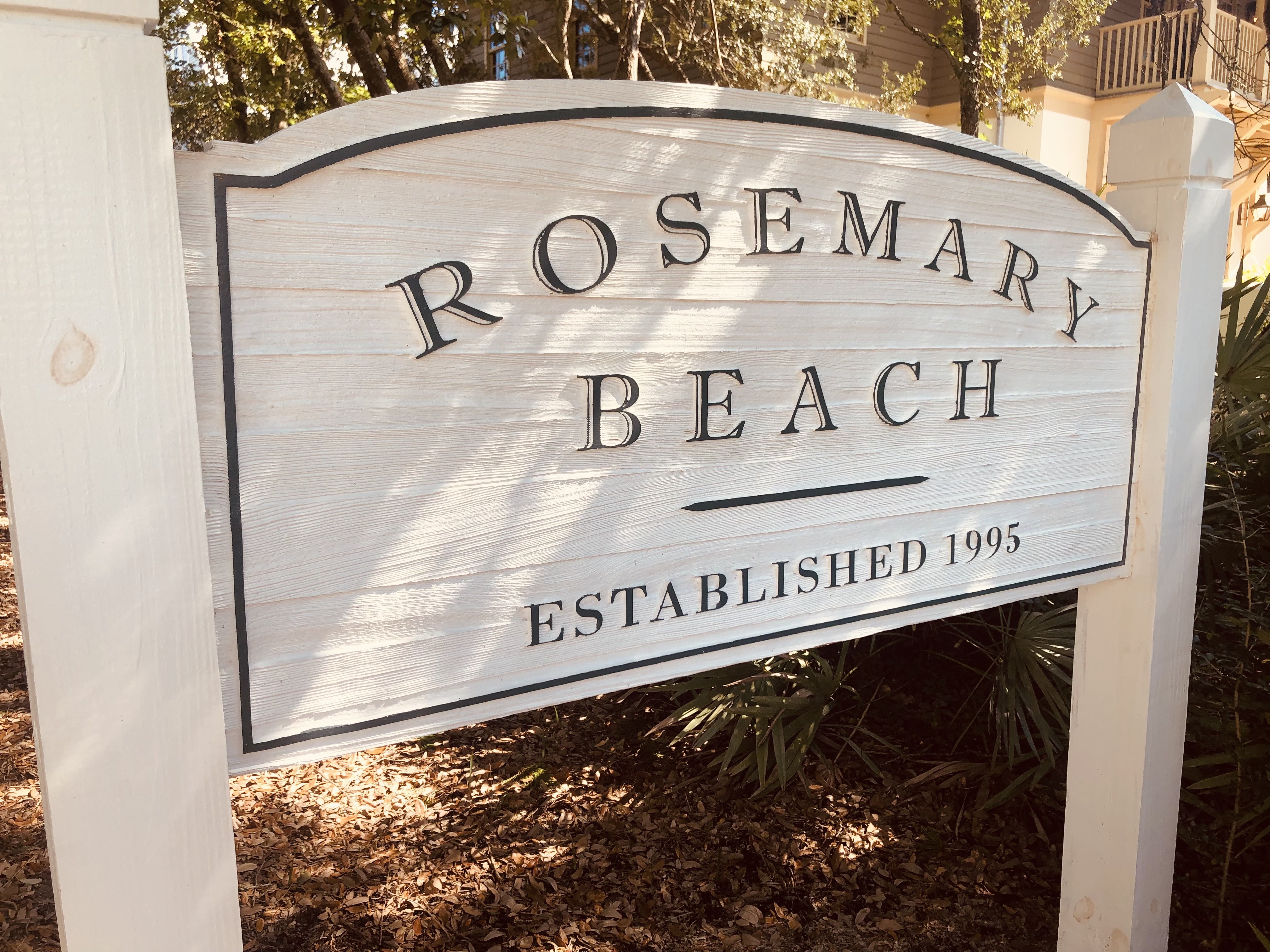 ROSEMARY BEACH
Rosemary Beach was designed in 1995. The design of the town reflects New Orleans' French Quarter and European Colonial influences in the West Indies and Caribbean. Sustainable materials, natural color palettes, high ceilings for better air circulation, balconies, and easy access to the beach by foot are typical design features.
A quaint square with plenty of boutique shopping, art galleries and a wonderful wine shop allow for a great afternoon out followed by drinks and snacks at a number of places. Paradis, The Pearl Hotel, and Pescado rooftop are some of our favorite places.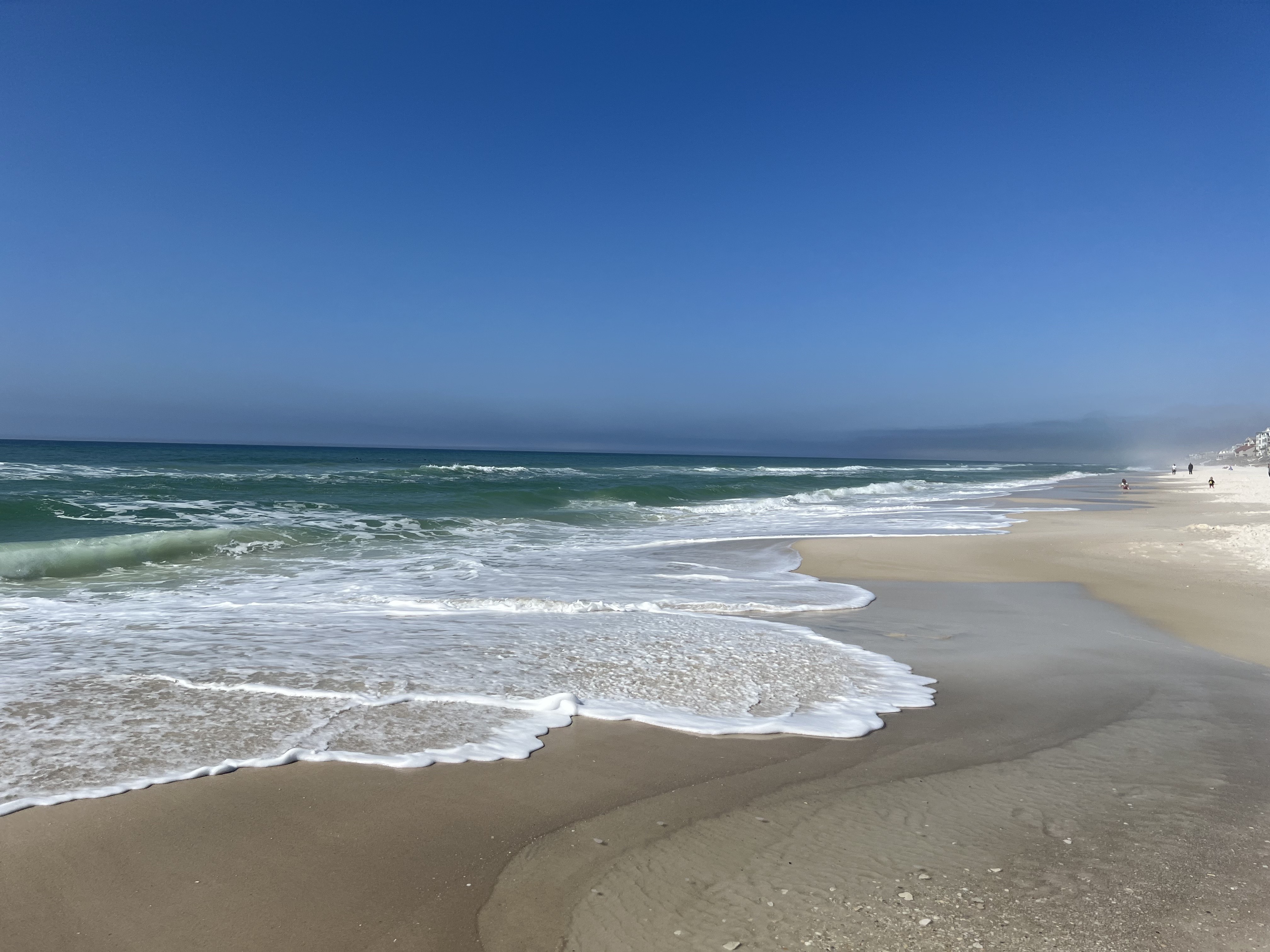 SEACREST
The eastern side of Seacrest Beach borders Rosemary Beach and the western side borders Alys Beach. Recreational opportunities at the beach community include fishing, kayaking, swimming, golfing, and beachgoing.
Seacrest is home to the only Starbucks on 30A, Lola Coastal Italian and LaCo Mexican restaurant which serves up some delicious tacos, burritos and margaritas. The square offers live music almost daily during season and bike rental is available. The square is a favorite among families and teens during the vacation season.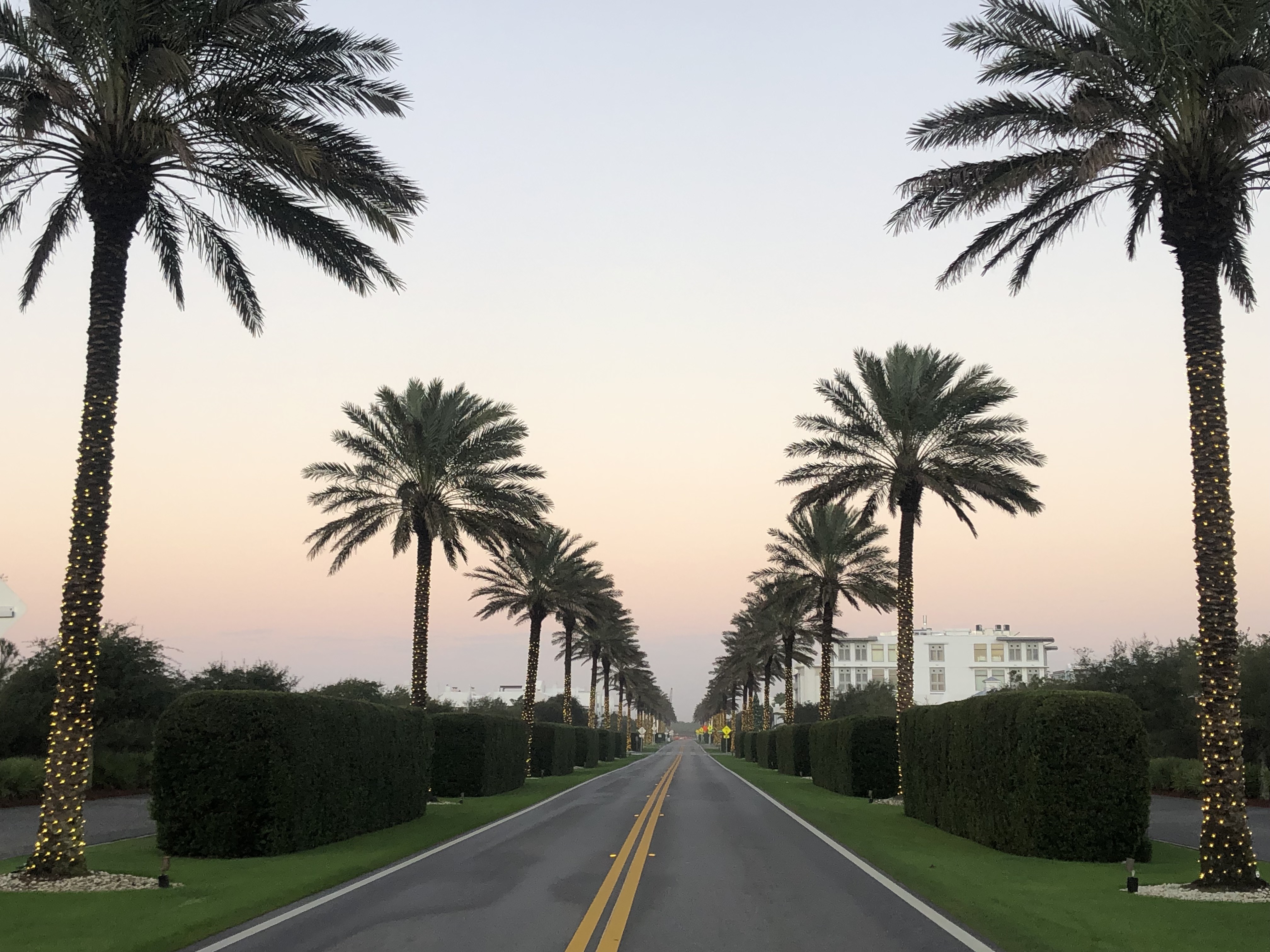 ALYS BEACH
The design vision of Alys Beach was based on Moorish and Mediterranean villages and architectural styles of Bermuda. The courtyard's design was inspired by homes in Antigua and Guatemala.
It is reported that many celebrities own or vacation is this spot so keep an eye out for your favorite. The restaurants are among some of the best and include The Citizen and the iconic George's. Be sure to begin your day at Charlie's donuts - get there early because when they are gone…they're gone. Wine and small bites are avaible at Neat.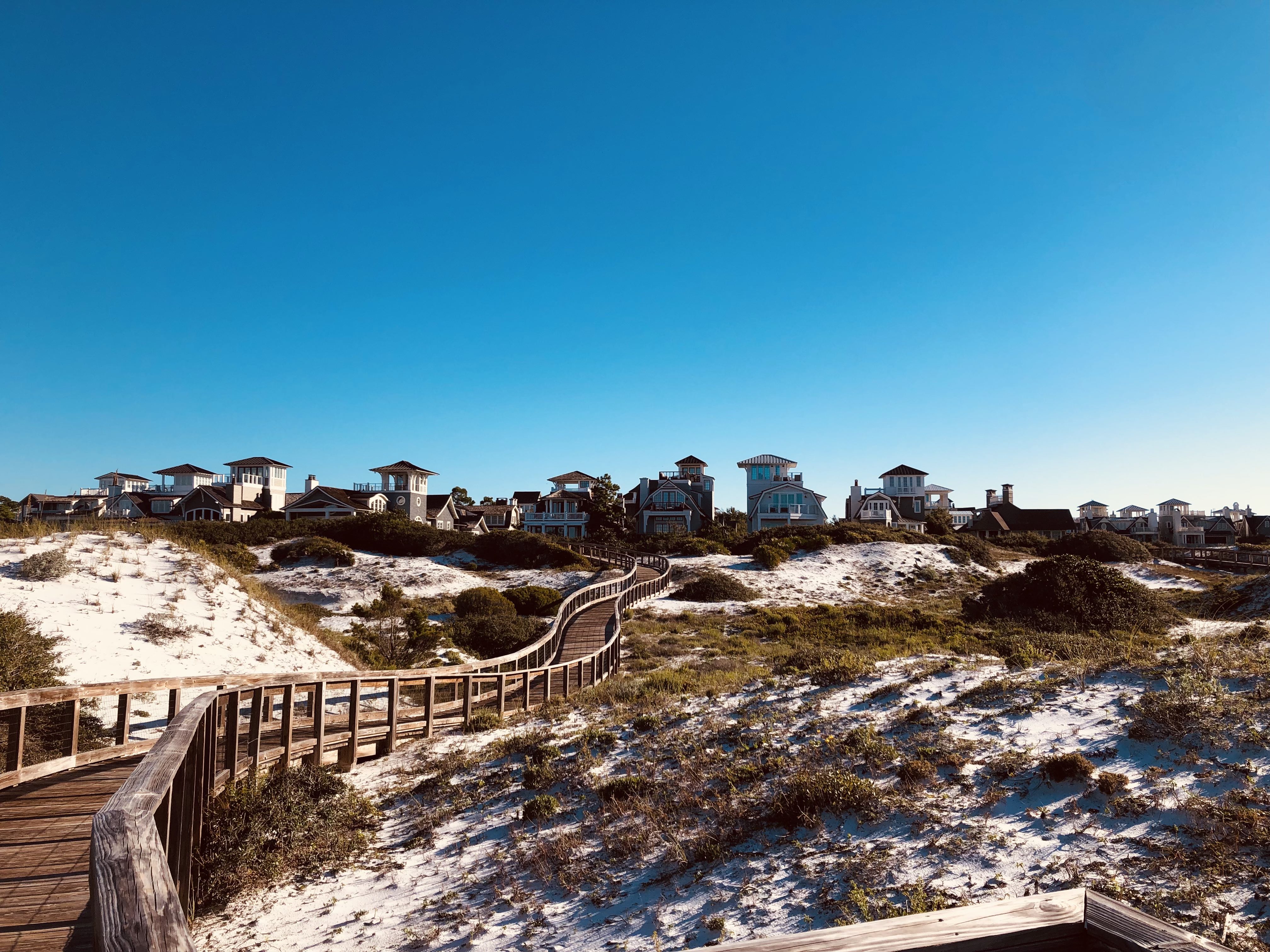 WATERSOUND
Home of some of the most beautiful dunes in the world and Camp Creek Lake. The boardwalks are stunning and the houses equally as beautiful.
The Hub is the main spot for grub. Macho Taco, Duo's, Nectar, and Local Smoke are a few to visit. There are great little boutique shops and a bike rental. Check out Shore Things if you smoke cigars - word is that Luke Bryan owns it and stops in from time to time.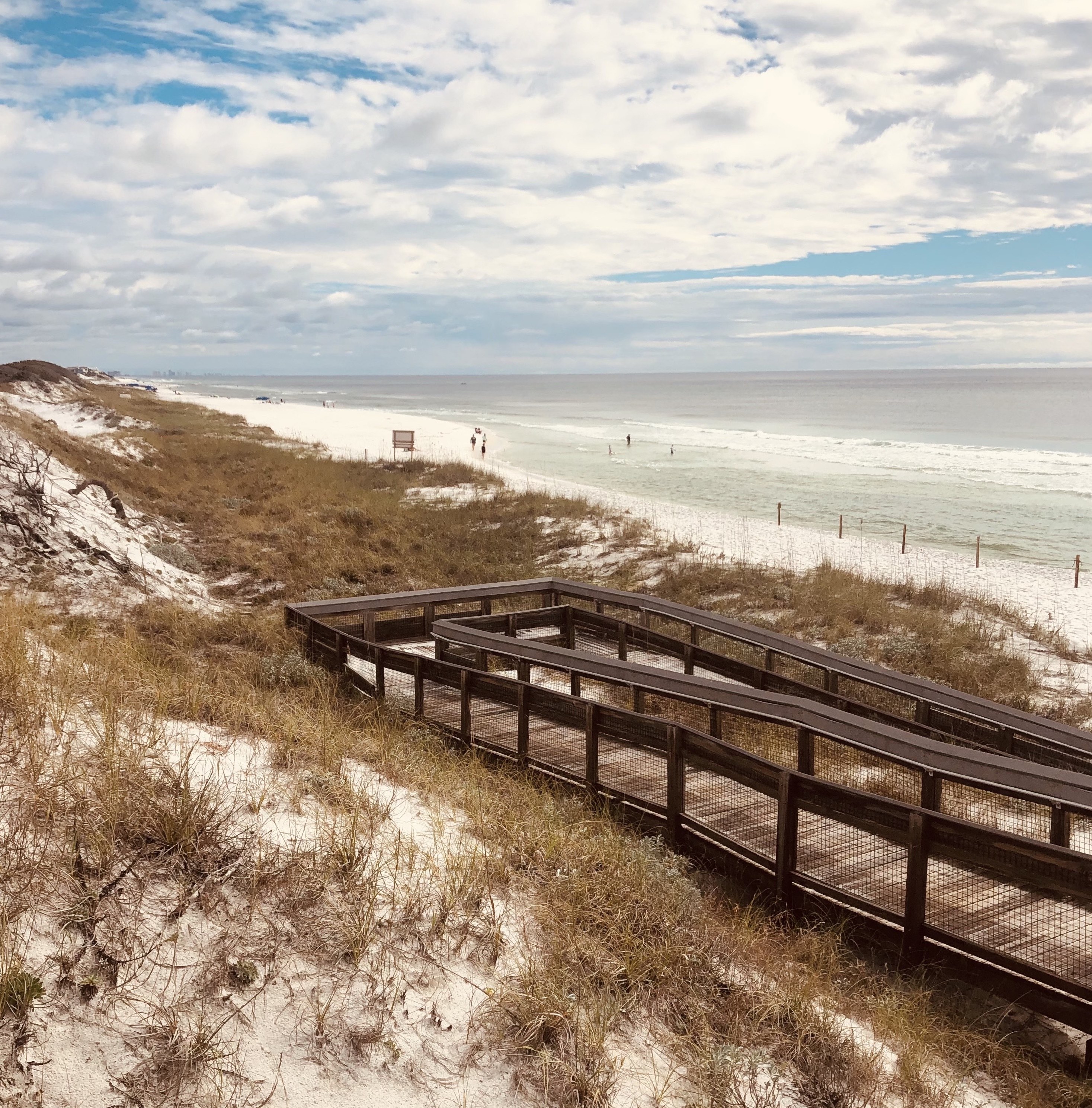 SEAGROVE
Like the other communities along 30a and Florida's Emerald Coast in general, Seagrove Beach is known for its scenic "sugar white" beaches and blue/green waters. There are 20 public beach accesses available for use in Seagrove.
Home of one of the only gas stations on 30A. Tom Thumb has ice, beer, and gas so stock up. The Old Florida Fish House is a staple among restaurants. Check out Angelina's for good home style Italian and pizza. Café 30A claims they have the best filet on 30A, and The Surfing Deer (Seaside near) is a great spot for a wonderful meal, serving up delicious apps and craft cocktails.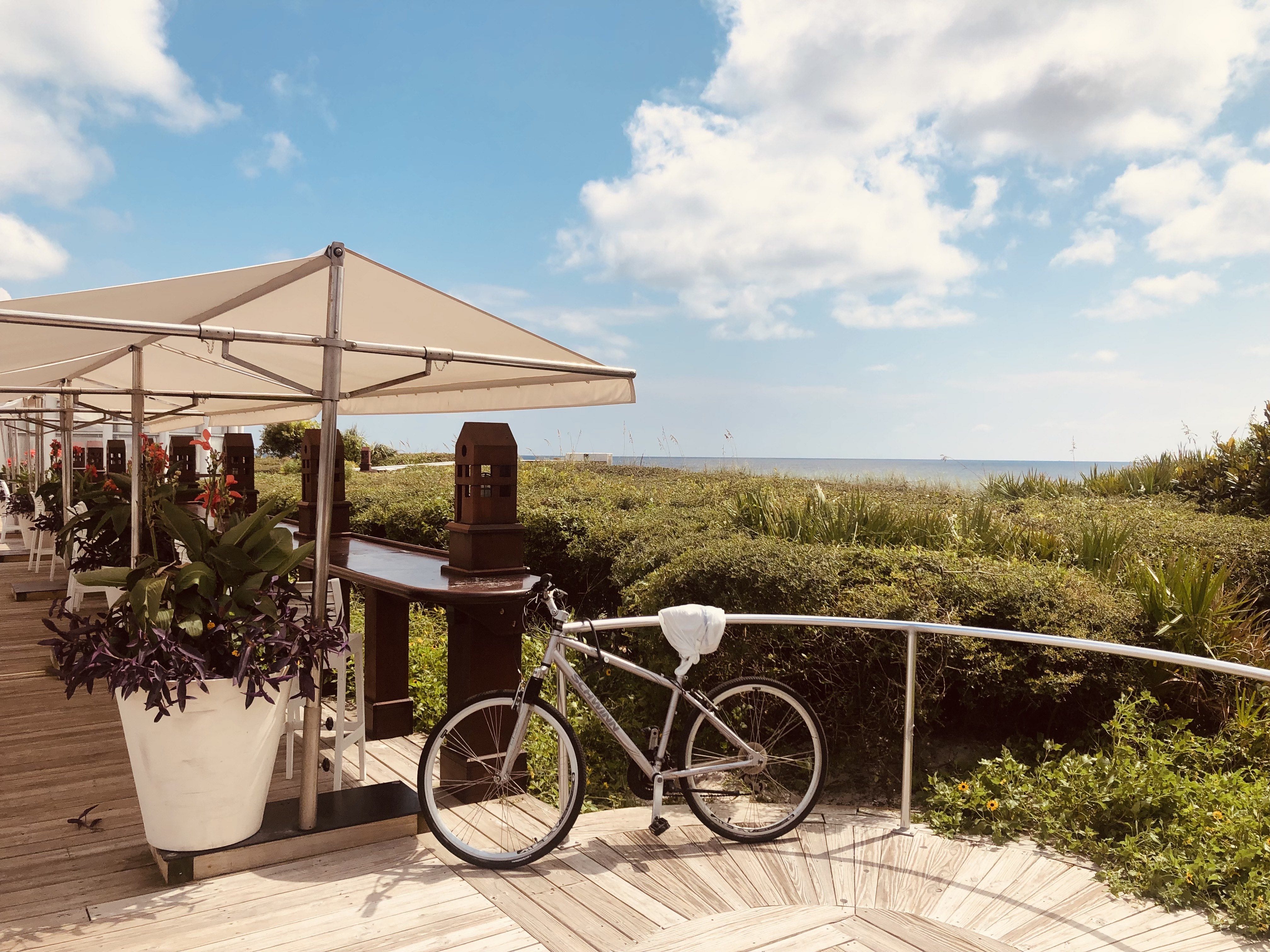 SEASIDE
Seaside's commercial hub is located at the town center. The streets are designed in a radiating street pattern with pedestrian alleys and open spaces located throughout the town. Individual housing units in Seaside are required to be different from other buildings, with designs ranging from styles such as Victorian, New Classical, Modern, Postmodern, and Deconstruction.
Seaside houses plenty of boutique shops, bars, and restaurants. The sidewalks along 30A host a line of food trucks for a casual bite. Pickle's Burger and Shake is another great place for a quick bite. The Great Southern and Bud and Alley's are wonderful for a more upscale menu.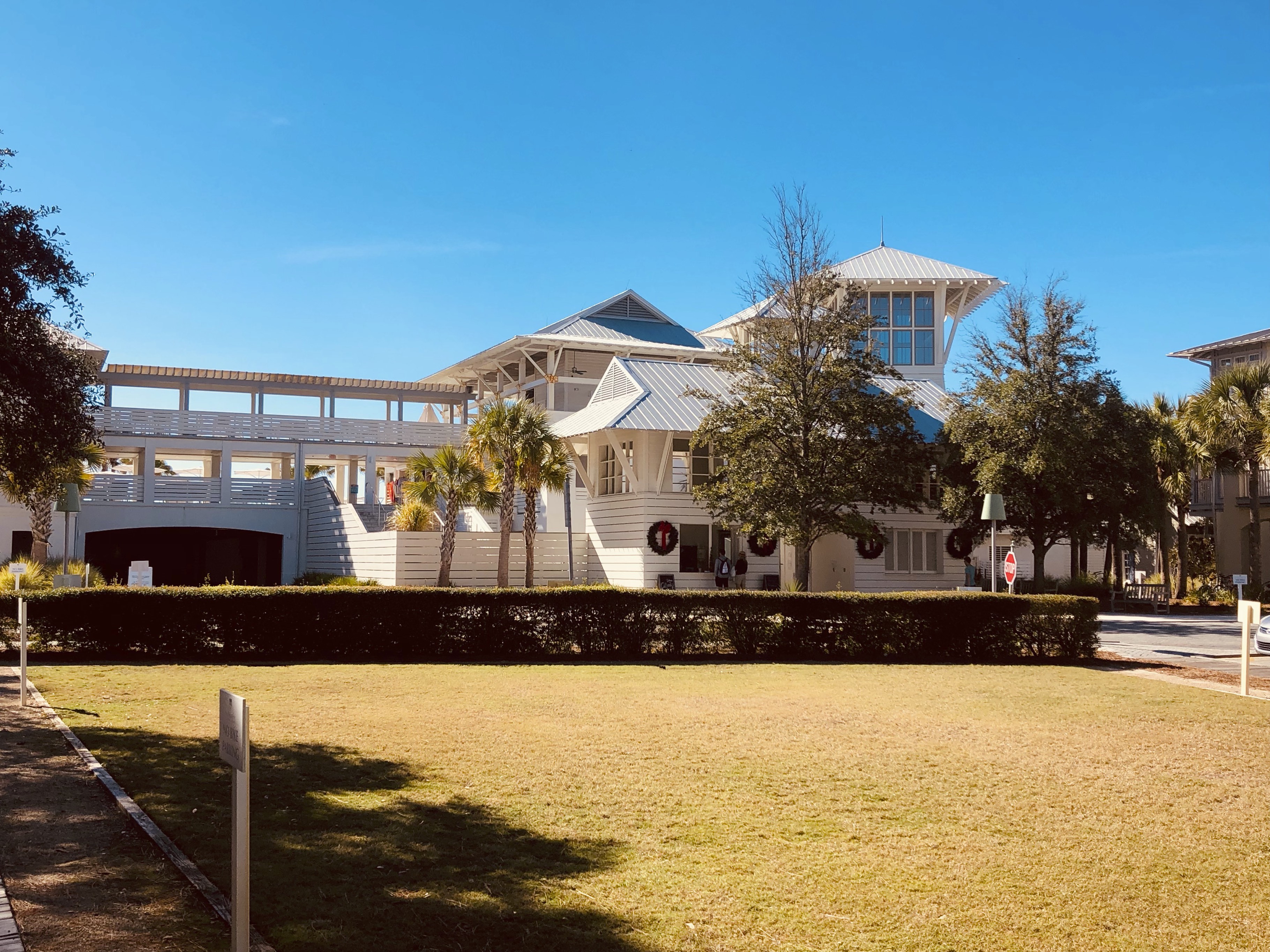 WATERCOLOR
Watercolor homes are based on the vernacular architecture of southern wood homes with features that include large wraparound or screened porches, wood columns and siding, and a metal roof with deep overhangs.
Wine World, Fish Out of Water, and The Beach Happy Café are all great spots for a delicious meal. Boutique shops and The Watercolor Inn finish out the commercial offerings.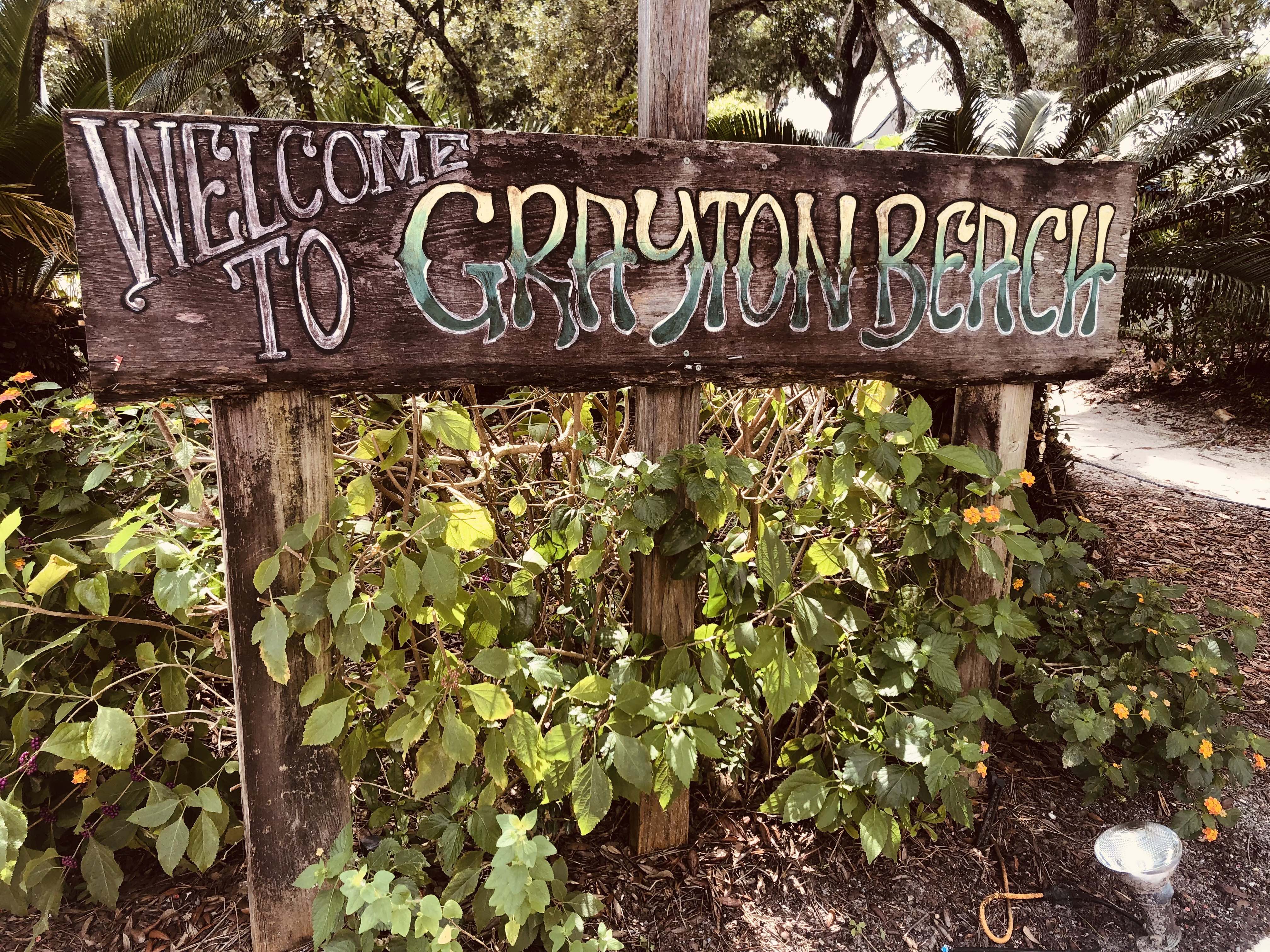 GRAYTON BEACH
The town of Grayton Beach was founded in 1890 when Army Generals William Miller and William Wilson moved in and mapped out the village; they named their new community in honor of Army Major Charles T. Gray.
Red Bar is iconic and a staple to the area for great food. Try the grouper sandwich, it's one of the best along 30A. Grayton Fitness is where we get it done and allows vacationers access for a nominal fee. Black Bear bakery and wine bar is legendary to 30A. Lastly, if live music is your thing, AJ's supplies plenty of it on a consistent nightly basis.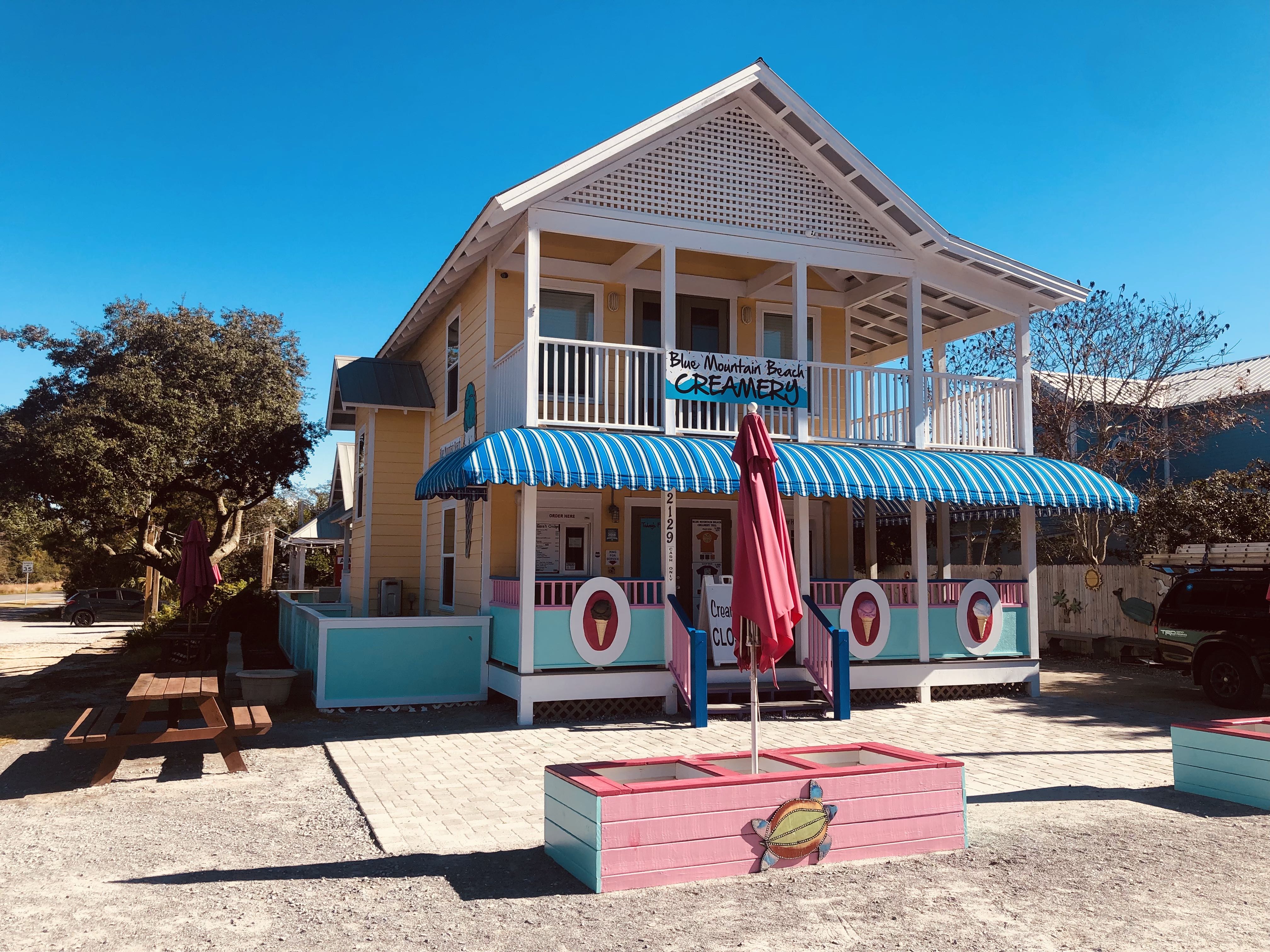 BLUE MOUNTAIN
This beach neighborhood draws its name from the blue lupine flowers that sway in the coastal breeze and the fact that the area is home to South Walton's highest elevation.
It has not one… but two of the best ice cream spots on 30A. Check out Red Fish Taco, McTighe's Pub, or Basmati's Asian Cuisine to name a few. However, one of our favorites on 30A is Blue Mable. The menu is clever and the food is executed to perfection. They also have a great bourbon selection to top the night off.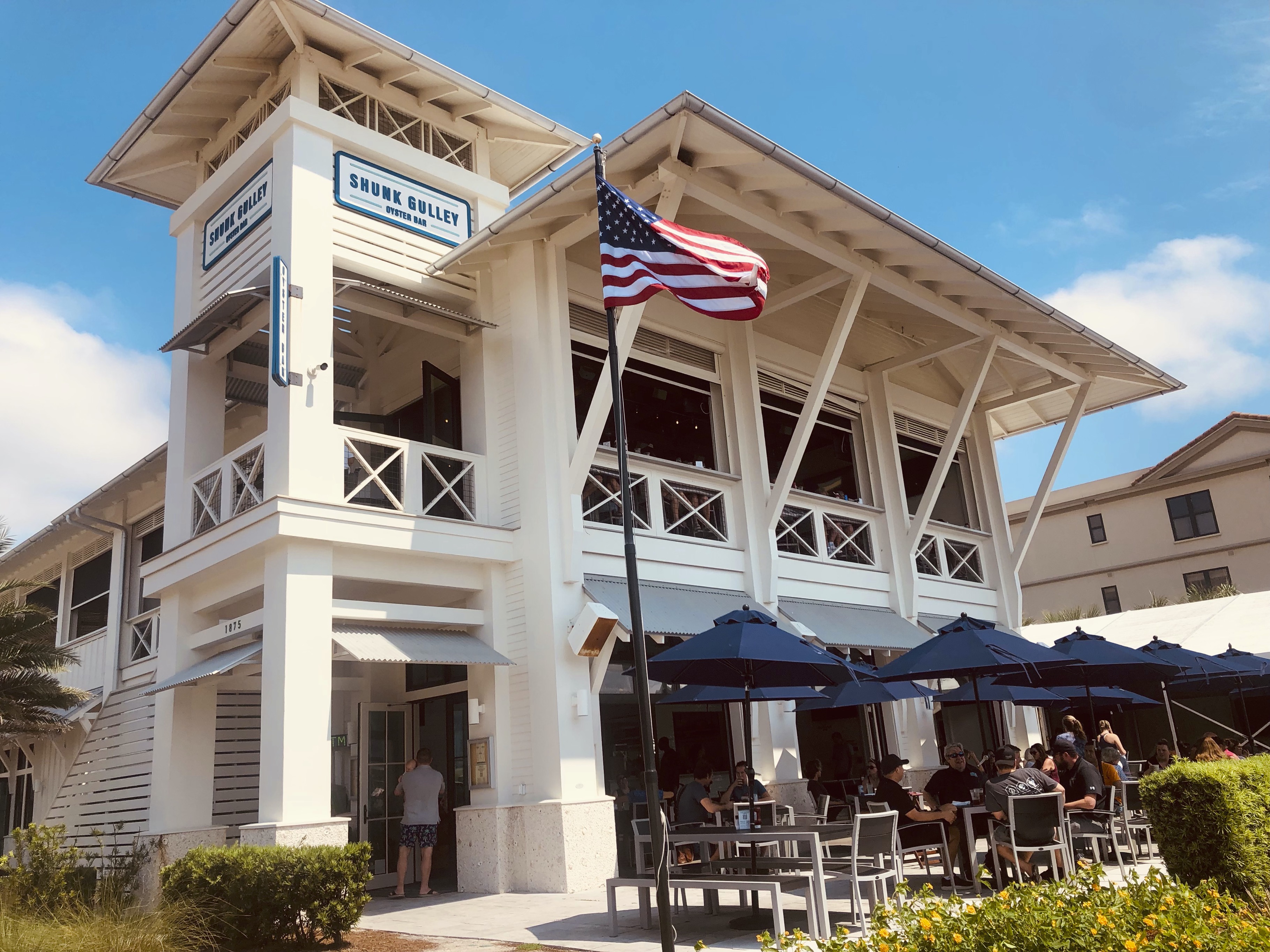 GULF PLACE
This is where we call home. A beautiful beach that is allows quick access to a litany of restaurants. Including Goat Feathers, The Perfect Pig, South of Philly (the best cheesesteak out of Philly itself), and Pizza by the Sea.
Our go to spot is Shunk Gully. For $13, the owners will fire up a dozen of the freshest oysters you can find. With unobstructed views of the Gulf, grab a spot on the upstairs rail, a drink, a dozen, and watch the magical sunsets that only 30A can provide.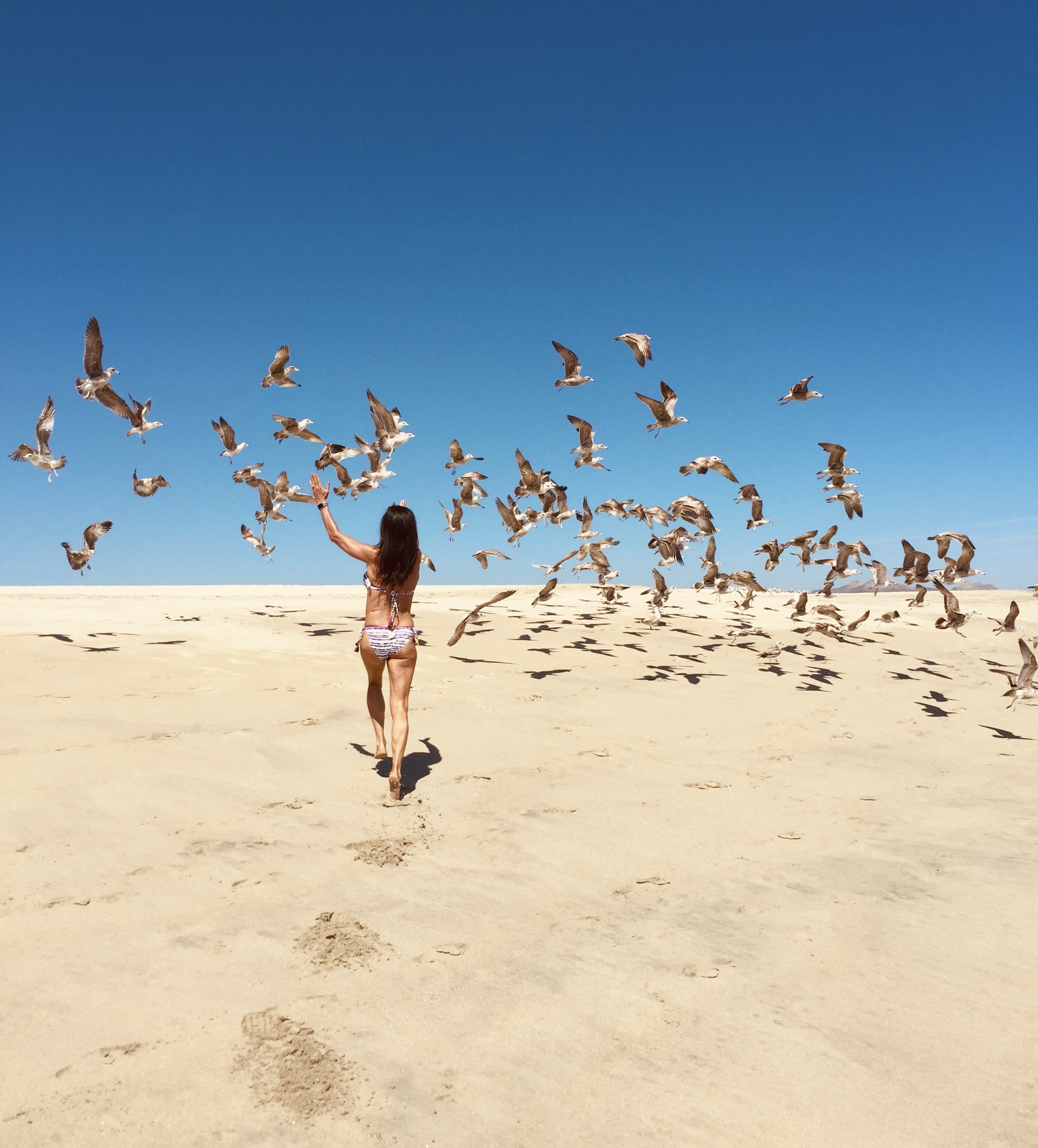 DUNE ALLEN
Located at the western end of 30A, life here is quieter. It's laid back.
Dune Allen is where you will find the other Tom Thumb gas station on 30A. The area is responsible for The Vue on 30A which has an amazing outdoor space for drinks and dinner - get a reservation because it fills up quick. It also is known for Elmo's Grill and the legendary, Stinky's Fish Camp. Lastly, one of the newcomers is Kith and Kin for all of your java needs.